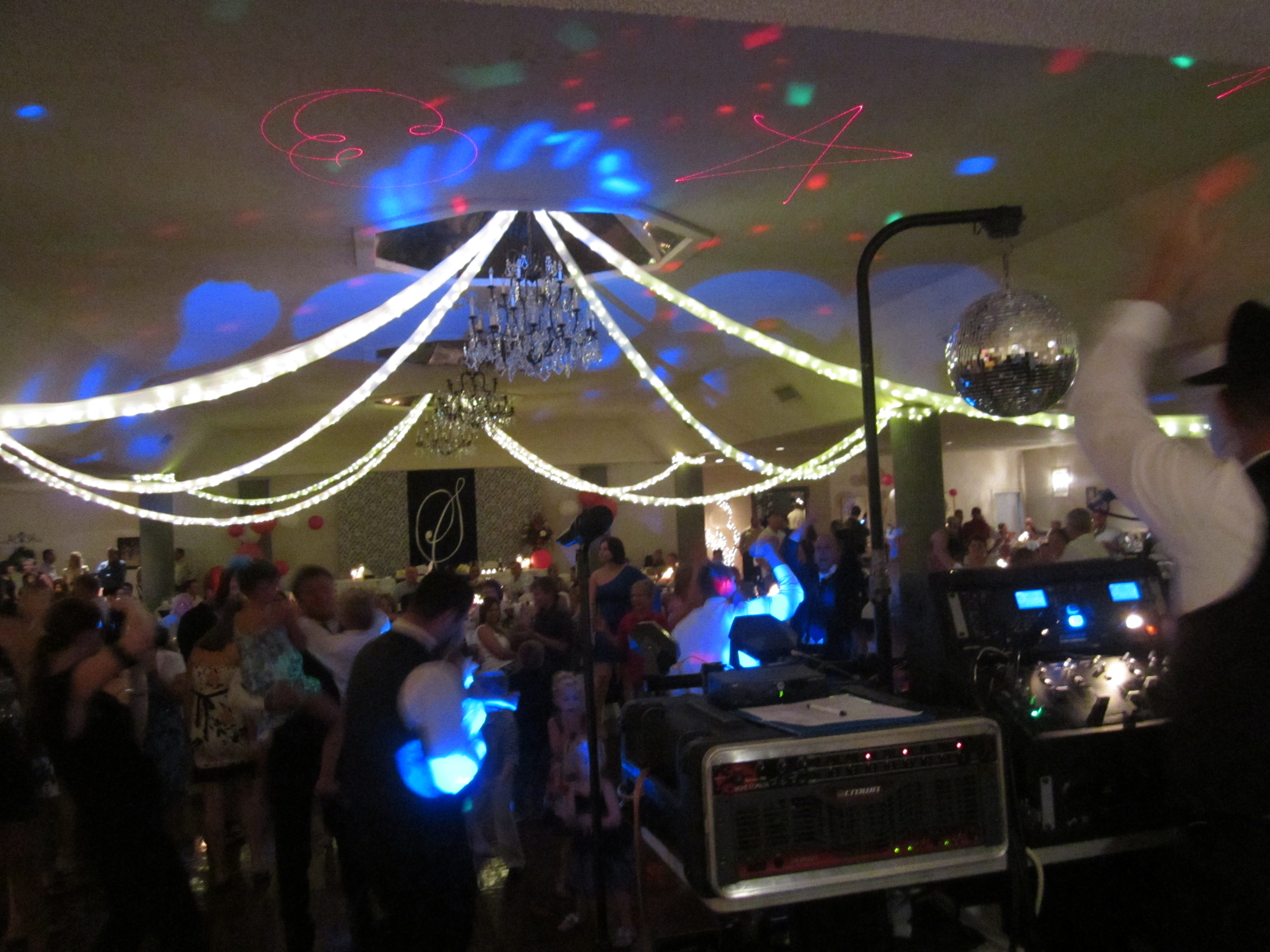 One of the best travelling light shows around...
The reason that special events are truly special is because we choose to share them with special people. At His 'N' Hers, we cherish these moments. Our balance between fast and slow music allows guests of all ages to thoroughly enjoy themselves.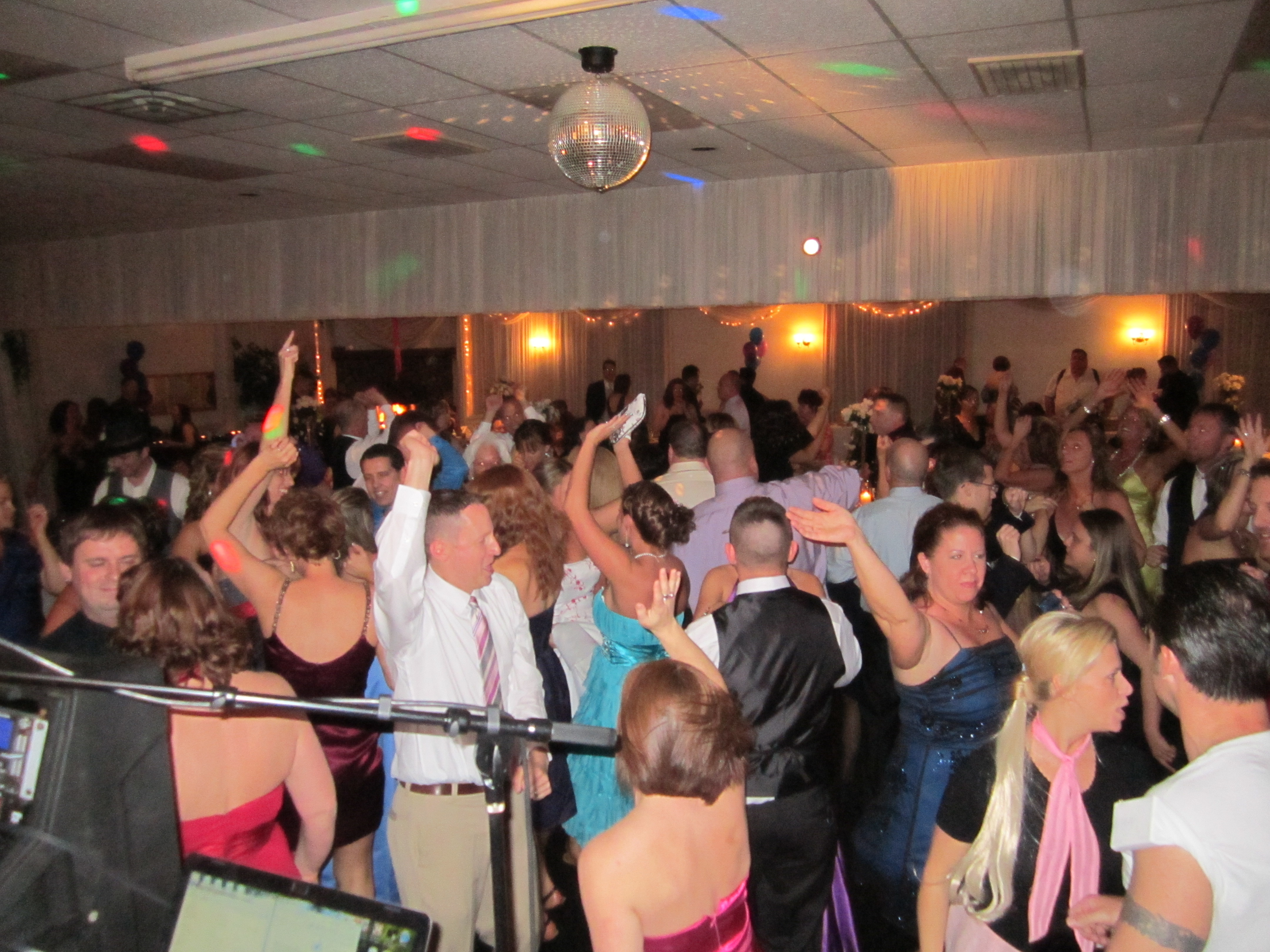 Rocking the Adult Prom Cancer Benefit
The dance floor is critical to the success of any event. We take great pride in keeping it hopping. We have one of the best traveling light shows in Ohio, and our music selection is top notch.
Thriller is always a big hit...
We are well practiced in many different styles and types of dances. We would be happy to teach guests any that you wish us to. We can be outgoing and exciting, or remain behind the scenes - it's your choice.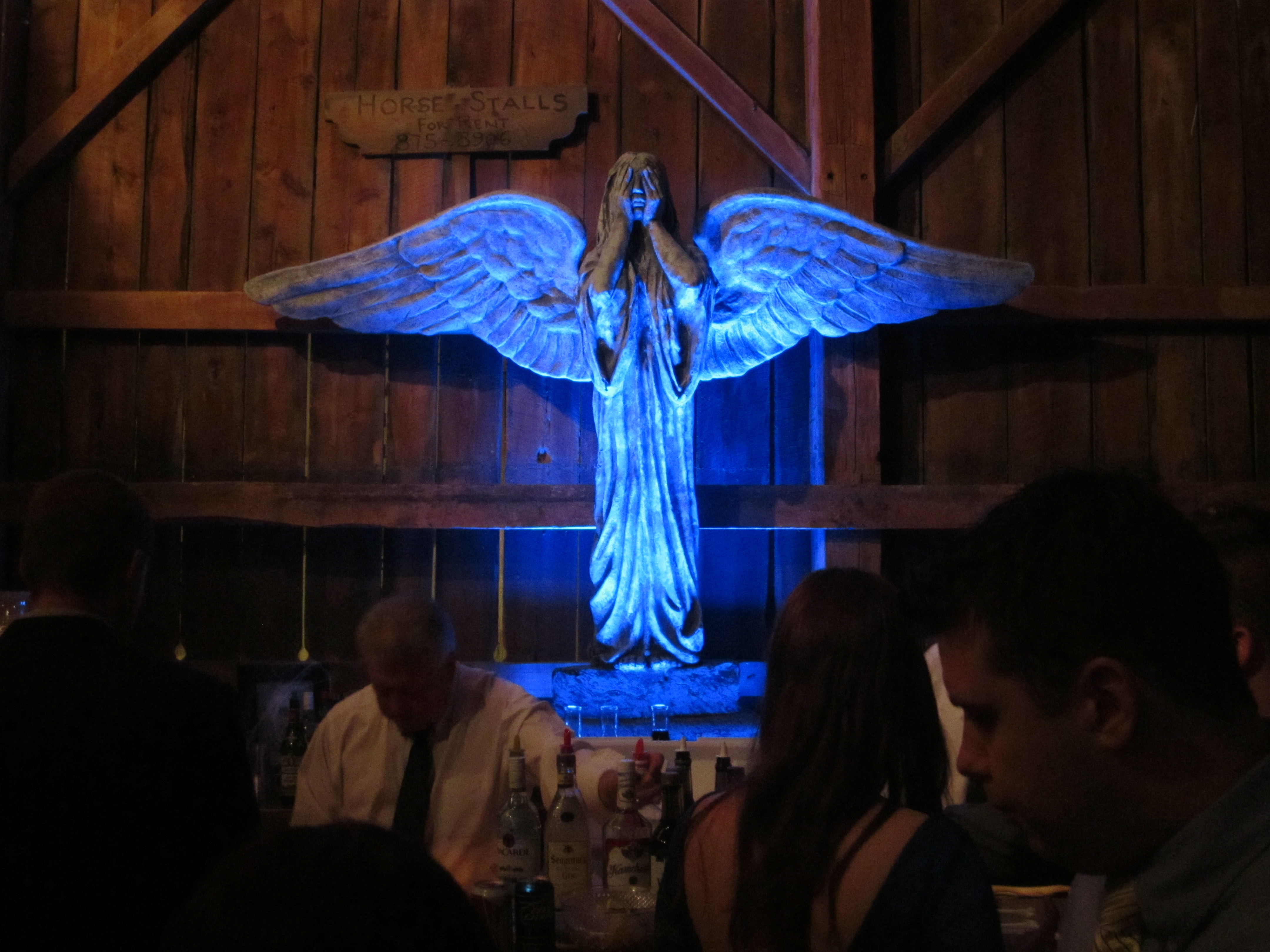 Bartenders in action with a fallen angel looking on.
The staff at any event is critical to an enjoyable atmosphere. We work hard to coordinate each part of your event with staff members to assure smooth transition for guests.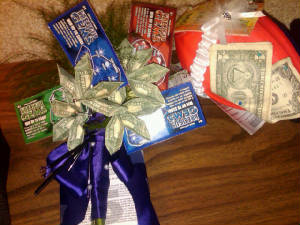 Lottery ticket bouquets are becoming very popular.
We allow each patron the flexibility to select different components of their event and arrange them to their liking. We encourage you to add or subtract any items to make you the most comfortable on your special day.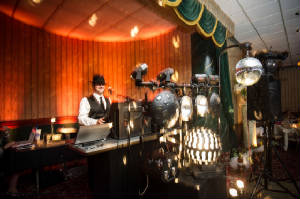 Our system delivers peak quality sound.
We have a multitude of costumes and props that are available to choose from. We love to spice up the party in any way we can.